Constant reinvestment in the company, along with our gradual growth in not only the Spanish market but also various international markets, has allowed us to create a solid structure around Manufacture, Quality Control, Supply Logistics, After-Sales Service and Spare Parts.
The customers of CAYVOL range from large international corporations, national or regional companies through to  smaller, local companies businesses. They include transport companies, town councils and governments, fleet operators, individual lorry owners and lorry manufacturers. 
Our company is ISO 9001:2008 Certified. This standard is intended to continue to maintain the confidence of the users,our equipment and the recognition of our partners for our continued commercial and technical support.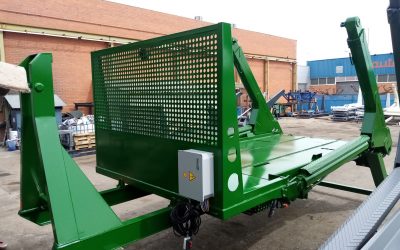 Entregamos a nuestro distribuidor en Francia esta bonita unidad de equipo de cadenas MCB_14L BTI MXO. la unidad está preparada para ser autocargada por equipo de gancho y equipa radiomando, velocidad rápida en vacío, brazos telescópicos independientes, frontal...
read more